GARDNER
CHAMBER
EST. 1975
FACILITATE GROWTH
Learn & upgrade
your skills
ESTABLISH CREDIBILITY
Enhance your
reputation with
consumers
Increase Visibility
Promote your
business
community-wide
Build Relationships
Connect with other
business leaders
Support the Region
Improve lives in the
community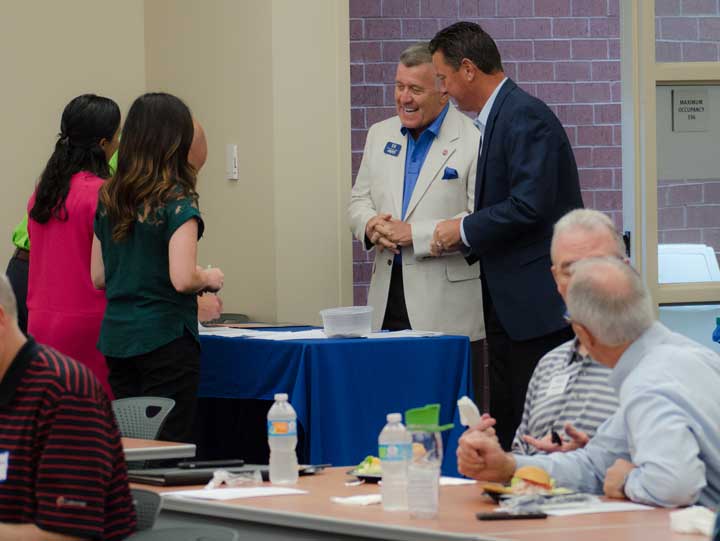 WHAT DOES BEING A MEMBER MEAN?
Your investment in the Gardner Chamber of Commerce comes with tangible benefits, while allowing us to build a better community. You are joining forces with hundreds of other business leaders to both grow your reach and increase your impact in the local economy. By working together, our businesses and community partners create a better quality of life, which leads to additional investment by both businesses and residents. Being part of the Chamber is being part of something bigger – our community.
Join today and support our mission to be a CATALYST for Business Growth, a CONVENER of Leaders and Influencers, and a CHAMPION for a Stronger Community. 
Business Advocacy
We advocate for good public policy and the collective interests of the business community at the local, state, and federal level.
Programs & Events
We host more than 50 annual events with opportunities for networking, education, and professional development.
Online Tools
We provide members an opportunity for significant online reach through our website, including the ability to post events, jobs, news releases, and exclusive deals
Exclusive Perks
Our members can take advantage of fantastic cost savings including discounts on workers' comp and healthcare
Marketing & Visibility
We provide special opportunities for your business to market itself and reach new customers.
Choose the membership level that is right for your business. If you choose the Business Partner, Community Builder or Community Champion levels, we encourage you to meet with us to discuss customizing your membership.
• Company logo on chamber homepage  • Sponsorship of all chamber events  • VIP Table @ Annual Dinner  • CEO or Company Profile on website  • One Personalized E-blast  • All other benefits listed below
• Company recognition on chamber website  • Company recognition in chamber office  • Station Sponsorship at Sporting Clay Shoot, Golf Outing, and chamber-coordinated events  • All other benefits listed below
• Recognition at all chamber events  • Sponsorship of email newsletter  • Rotating banner ad on one website page  • All other benefits listed below
• Social media shoutouts  • Include announcements in chamber newsletter  • Set of "All business" mailing labels (upon request)  • Two tickets for Annual Dinner or Women in Business Breakfast  • All other benefits listed below
• Business listing in GE Magazine (circulation 12k)  • Enhanced website listing with weblink, logo & more  • Distribute marketing materials in Chamber office  • Host a coffee, ribbon cutting, or after hours event  • Post unlimited job openings on chamber website  • Inclue item(s) in new resident bags  • Priority Referrals  • Promote events on chamber's online calendar  • Inclusion of business information in newsletter  • Tourism promotion (as applicable)  • Basic support for Google listing/verification  • New member recognition  • Invitation to special new member event  • Discounted pricing on advertising opportunities  • Access to group purchasing discounts
Civic & Religious organizations, elected officials and retirees may qualify for a lower rate for membership. Please contact the Chamber for more information. Ask us about monthly payment options.